It was great to make lots of new connections and re-connect with some familiar faces whilst at Annecy Festival in France last week.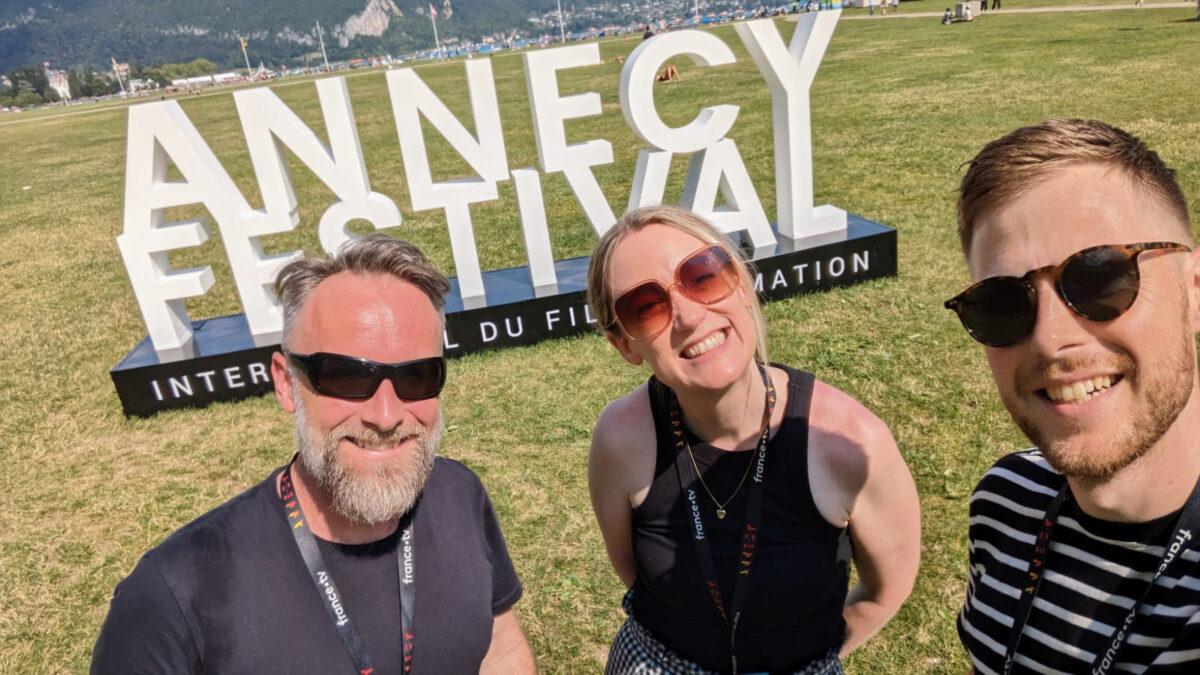 The festival has established itself as a global event dedicated to animation over the last 60 years, with professionals from around the world gathering to celebrate the industry's creative and diverse styles and techniques.
Some of the highlights for our team included:
Meeting with students – including from Nottingham Trent University, Arts University Bournemouth (AUB), UWE Bristol and University of Gloucester – to offer advice and give them an insight into life at A Productions.
A fascinating talk where we heard about the expected impact of AI on the animation industry and the change it's likely to bring – one to watch!
Discussions about the use of new technologies, such as real-time animation, that are shaping the future of our industry.
Catching up with the team at Toon Boom Animation about new software techniques.
Some fantastic screenings of TV films created in countries around the world from Mexico to France to Greece to the United States.
It was also brilliant to spend time with our partners at Cyber Group Studios as well as many others that we have the pleasure of working with.
We look forward to returning next year!