JoJo & Gran Gran animation producer Katherine McQueen calls for broadcaster budgets to help fund training for diverse talent
Production budgets need to include training for senior roles to increase representation
We are waking up to the need for radical change to tackle the lack of diverse representation in the animation production and wider TV and film industries – but a joined-up, collaborative effort is needed, writes Katherine McQueen.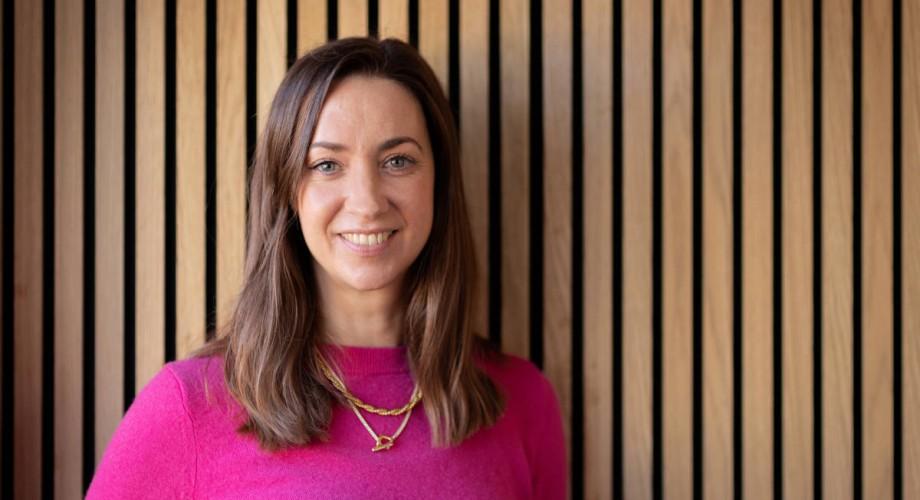 The animation production sector – where I've worked for the last two decades – is booming. There are huge opportunities, but there are also significant talent gaps, retention issues and barriers to entry. We need to support and inspire people of all ages, genders, circumstances and backgrounds to access the careers they desire, and it's important for audiences to recognise themselves in what they see on their screens through authentic storytelling. Diverse and inclusive production teams across the wider industry are crucial in achieving this.
At A Productions, we decided to hold a mirror up to ourselves by commissioning an independent report to capture best practice, learnings and insights over 18 months whilst working on JoJo & Gran Gran, a UK pre-school animation featuring a black British family, produced by BBC Studios Kids & Family Production in association with our team at A Productions. We wanted a framework to help inform future activities to ensure we are doing as much as possible to develop a diverse workforce and inclusive workplace culture.
One of the key findings was the value of creating a much wider slate of opportunities on productions themselves, so that the talent pipeline can get regular training to progress. This requires a collaborative and joined-up effort across the industry. In particular, I believe that the broadcasters and streamers should make budgetary allowances on productions from the outset, with the model co-funded by studios and industry bodies, so training for individuals in senior roles can be supported.
This was a model that we put in place on series 2 and 3 of JoJo & Gran Gran. With funding from the BBC Children's & Education Diversity Fund, ScreenSkills and ourselves, we were able to create a role for Comfort Arthur as assistant director on JoJo & Gran Gran. Comfort is a British born Ghanaian award-winning animator, illustrator and visual artist who, while having small-scale experience as a director, had never worked on a preschool series or in a studio environment. Comfort is currently being mentored by the series director Ben Halliwell and has brought some fantastic insights in her role, taking on more responsibility for the third series with a view to her becoming a fully-fledged series director in the near future. This model has proven to be such a success that we are now rolling it out across all future productions.
However, we also need to tackle the issue earlier in the process at school and college level too, where our report pointed to wider educational barriers. As an example, it highlighted that media studies is no longer offered as a GCSE subject in many mainstream schools, and where it is on offer, the opportunity to access information and role models from the animation sector is limited. This has reduced the pool of students considering these careers in the first place, with the creative industries sometimes not being considered as a viable career option.  Our ambition is to create a school-to-media pipeline that raises awareness of careers at a much earlier point, through collaboration with schools on workshops, assemblies and subject-focused sessions for pupils.
This builds on our wider efforts to improve the diversity of our team, for example our free week-long Toon Boom animation workshops for entry level candidates; as well as apprenticeships, internships and placement opportunities. Of course, we aren't the only ones striving to do better, and we certainly still have progress to make. We recognise this is an ongoing process and are committed to playing our part through collaboration and shared ideas.
Katherine McQueen is the joint managing director of leading UK-based animation production studio A Productions, which produces award-winning, iconic children's content for broadcasters and streamers.
[This article was originally published by Broadcast. Available to view here.]