We're delighted to share the news that the cosy and heart-warming autumn episodes of Jo Jo & Gran Gran, the TV show centred around the lives of a black family, launches next Sunday on CBeebies and on BBC iPlayer.
JoJo & Gran Gran is produced for CBeebies by BBC Studios Kids & Family Productions, in association with our team here at A Productions, who produced the animation. The show, which is inspired by characters created by Laura Henry-Allain, celebrates that special relationship between a grandparent and a child.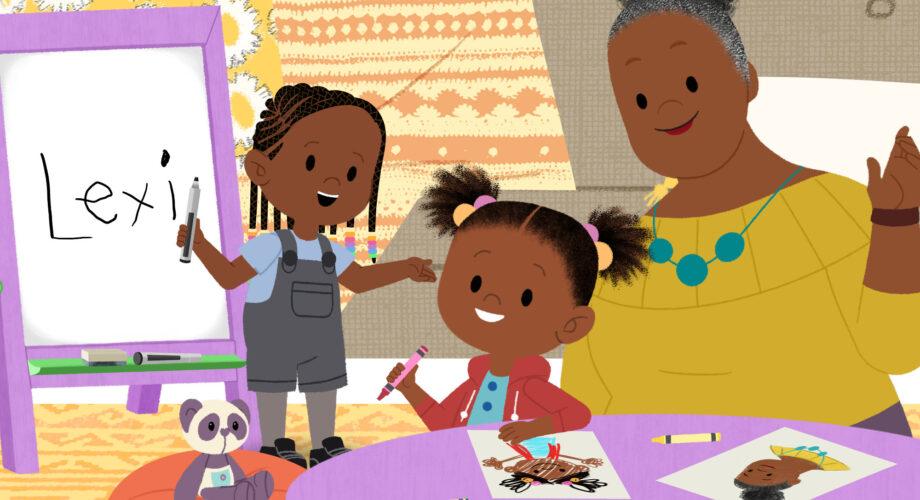 The autumn adventures begin on the city farm with 'It's Time for a Harvest Festival', where JoJo & Gran Gran have fun picking fruit with Alfie, Isaiah and Henry ready to make a tasty crumble. Throughout autumn you can make a family tree, become a detective, practise being a teacher or even try writing a book. There's also lots of adventures to be had whether outdoors when JoJo & Gran Gran go Stargazing, or on JoJo's first trip to hear an orchestra.
These ten new autumn episodes transmit daily on CBeebies starting at 5:30pm on Sunday 1st October through to Thursday 12th October, airing at 5.35pm. Then the CBeebies channel repeats are on Saturdays and Sundays at 11.45am & 5.35pm. All episodes will be available on iPlayer after their first transmission.