Now a junior production manager here at A Productions, Kheamah initially joined as an apprentice production assistant on the hugely successful children's TV series, JoJo and Gran Gran.
She spotted the role advertised on Creative Access after studying film and TV at Solent University in Southampton, following a BTEC in creative media production in Bristol.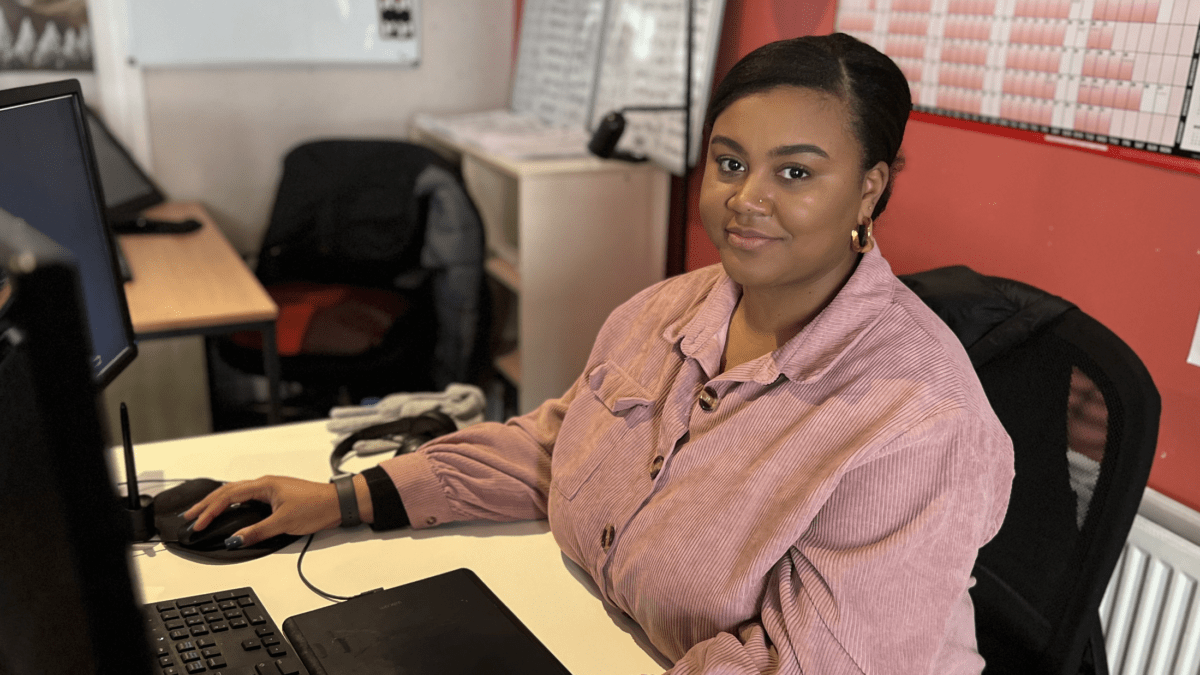 Kheamah, 26, says: "I was always more of a practical learner than a theoretical learner, so it was really beneficial to learn on the job as an apprentice here at A Productions",
"Everyone is lovely and it's such a nice company to work for. It's inclusive, friendly and considerate. I feel comfortable going to Mark, Katherine (joint MDs) or anyone with questions or concerns. I feel really looked after."
In the past three and a half years working at the studio, Kheamah has worked on JoJo and Gran Gran, the multi-award-winning show produced by BBC Studios Family & Kids Productions in collaboration with A Productions, and on animated segments for iconic series, Sesame Street, for Sesame Workshop.
"I love the fact that no two days are the same. I help with the design team in terms of their priorities, I look at the schedules, help with the rigging team and make sure they have everything they need. I provide information, and if I don't know the answer myself, I know where to look. I also deal with the client and their feedback."
For Kheamah, being part of the team behind JoJo and Gran Gran, the first UK animated pre-school series to centre around a black British family, has been hugely rewarding.
"It's been great being a part of history and to see the positive impact the show has on children. I have three nieces and a nephew and we're all really close; it's nice for them to see themselves on TV because I never really got to experience that, at least not in animation form."
"It's been amazing working on Sesame Street too, such an iconic show. It's great to see it all come to life."
Does she have any advice to those interested in a career in animation? "Get out there and get talking to people", says Kheamah. "I went to a job fair which was the first time I heard of Creative Access, had I not gone there and talked to people I may not have even had this job as I wouldn't have known it existed."