As Oliver prepares for his third year at UWE Bristol studying animation, he is spending his summer as an intern here at A Productions.
The 21-year-old, originally from Dorset, says he has loved his internship experience so far and has enjoyed the opportunity to work on a range of children's shows, as well as across different disciplines from compositing to scene prep for 2D to CG animation.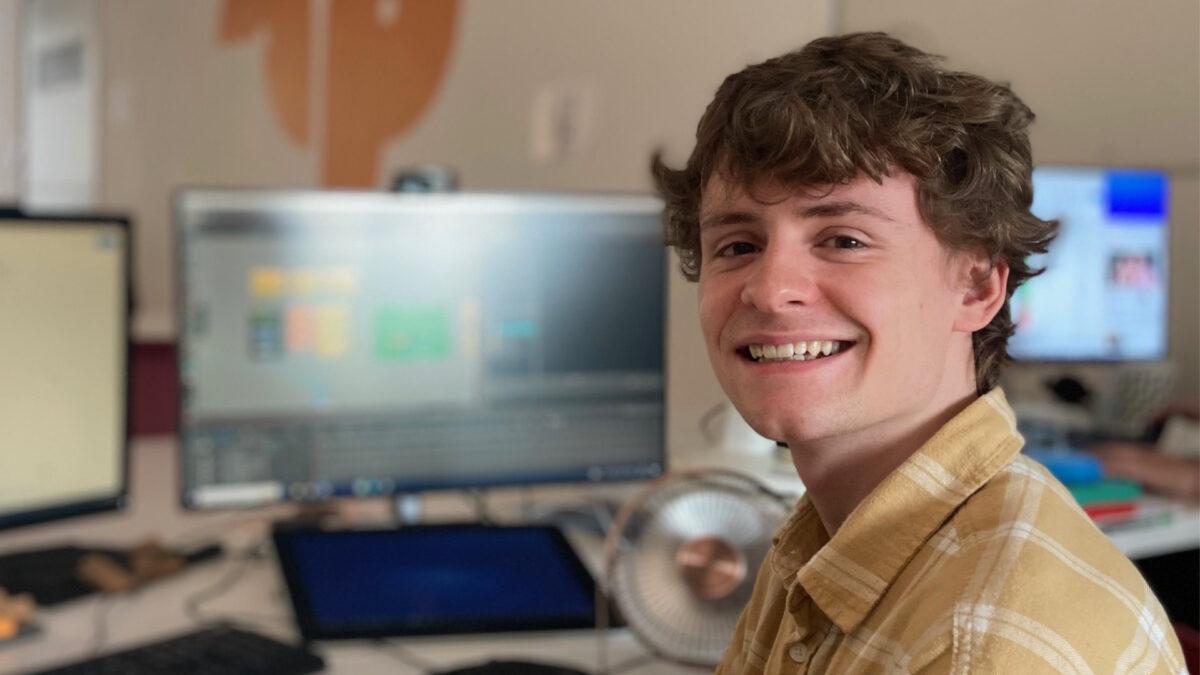 "It's a really supportive atmosphere", says Oliver. "One big positive is I get to interact with staff of all levels of experience, and the nice thing is all the work I'm doing is actually in the shows. Applying for this internship is the best decision I've made in animation so far.
"I've learnt so much and I'd love to come back in future."
Oliver applied for an 8-week internship at A Productions after hearing about the studio through his lecturers.
"I always spoke to my lecturers about their past jobs in the industry and how the pipeline works. A Productions kept coming up again and again and they let me know about this opportunity."
It was whilst studying at sixth form that Oliver taught himself 3D animation using online tutorials. He had grown up watching animated movies.
"I felt really passionate about it. I like that you can make anything you want come to life thanks to animation. Working in kids' animation is a big draw for me, as you know children are watching and enjoying it.
"Animated shows were such a defining thing for me as a kid; we would talk about them all day long, so I'd love to make that happen for other kids."